CAP Advantage
As Close as Your Phone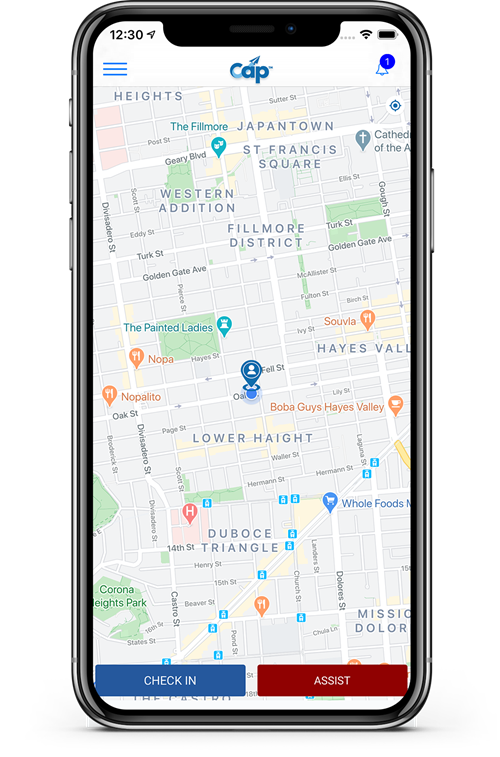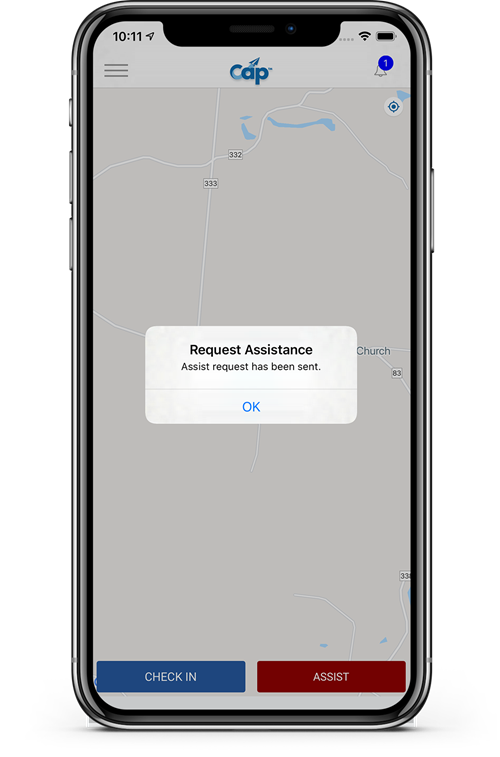 Student Secure and Student Defend members have access to CAP Advantage CAP Advantage™, a 24/7 global tracking and incident response platform that you simply install it as an app on your iOS or Android device.
If you are caught up in a crisis event, simply press the alert button in CAP Advantage™ to call for help. Using CAP Advantage™, we can also quickly locate, contact and assist you in a crisis, natural disaster or terrorist event.
CAP Advantage™ was originally designed for multinational companies to use as part of their duty of care for their workforce. The system is based on a military approach to travel safety and security, known as C4i. We use the accurate and timely information provided by CAP Advantage™ to plan, direct and coordinate our response.
Steering you away from danger
With CAP Advantage™, you will receive alerts and updates if a crisis event arises or develops near you and/or you have chosen to receive alerts for the affected country.
Typically, CAP Advantage™ alerts arrive before major news networks release the story. This means you'll have real-time information, increasing your chances of staying out of danger. If CAP Advantage™ indicates you are near a crisis, we will contact you to check you are safe and to provide advice or assistance.
How CAP Advantage™ works
When you sign up for a Student Defend or Student Secure membership you will receive, Membership Options you will receive an activation code. With this code, you to install CAP Advantage™ on up to three (3) smartphones or tablets.
To use CAP Advantage™, you will need:
A data connection through a mobile or Wi-Fi network
To activate location settings on your device for geolocation, tracking and alert services.
In an emergency:
If you press the Alert button in CAP Advantage™ for help, our Crisis Response Centre will receive your updated geolocation information.
We will urgently contact you by call, SMS and/or email with advice and response services.
The system has the following features:
Assist button for immediate response services
Geolocation and live tracking
Alerts and real-time updates
Proactive and manual welfare check-in
Device tracking in the event of theft or loss.